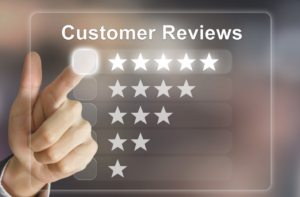 Stone-cold negotiator on your behalf
She's amazing, seriously. Has your interests at heart on both the buying and selling portion of your relationship. She really knows the market and is a stone-cold negotiator on your behalf. She protected us like we were her own family during a really personally challenging time during the sale process and set us up for an entirely successful sale of our house.
-Lindsey M
Not afraid to step up when the situation requires
I first met Diana when I was buying my first home. She came very highly recommended by a family member. I have just recently sold that house and purchased a new property, both handled by Diana.
Diana is very professional but also treats her clients like friends. She is very knowledgeable about the housing market and has a vast network of people that she can suggest for any aspect of your realty needs. If there is something she can't help you with she is more than happy to find someone who can. She is also never afraid to ruffle a few feathers when the situation requires. I highly recommend Diana whether you are buying or selling any size property.
-Nicole Deichert
Knowledgeable, Personable, Professional, Honest, Smart and Savvy
During a very stressful and difficult time in my life, I found myself in a position where I needed to move and could manage to actually purchase my very own home. While this major event should have been a happy and easy one, it was not due to personal circumstances and I simply could not have managed without the finesse, care, guidance and patience of Diana Taylor. She definitely went beyond the call of duty, meeting my every request for viewings on MY scattered schedule and continually providing excellent direction and suggestions to aide in my decision making and was most sensitive to my needs given my situation at the time. Knowledgeable, personable, professional, honest, smart and savvy: just a few words to describe Diana as a realtor. Would I choose another if the time came to move, buy or sell? NO way! She is tops in her field and strives to provide the client with the utmost in quality service and made my experience a pleasant and comfortable one. 
-Lesley
Patient and Helpful
We needed an accessible home and looked at so many homes. Diana was so patient and helpful. We did get a wonderful home with an elevator thanks to her expertise. Diana was also very helpful after we moved in. We came from Essex county and needed references for work we needed done and they all were excellent. It's not just about finding the home you love, it's the after care that helps so much. Diana is top-notch. 
– Faye and Gary
Responsive, Informative, Expertise
My wife and I worked with Diana to purchase our first home and we are so glad we went with her as our realtor. Diana was very responsive and informative. As first time home buyers new to the London area we really relied on her guidance and expertise in helping us choose the right neighborhood and a home that would suit our needs. We are very happy with our new home!
-David C
Receptive, Extensive Experience and Expertise
Diana is amazing! As a nervous first time seller, she clearly and thoroughly explained the entire selling process putting me at ease. She was easily reachable and very receptive to questions. She provided me with concrete suggestions to prepare for selling, which included staging and professional photography. I was blown away by Diana's extensive experience and expertise, which led to multiple over asking offers on Day 1 of Listing! Diana goes above and beyond! I would absolutely recommend her! Thank-you Diana!
-Robin H
Professional, Knowledgeable, Goes above and beyond 
We heard about Diana from a friend, and we are so happy we chose to work with her. We are first time homebuyers and Diana walked us through the process every step of the way. She was professional, knowledgeable, and went above and beyond to make our experience as smooth as possible. She was always available to answer any questions and answered every text or email quickly. We would absolutely recommend Diana to anyone looking for a realtor.
-Matt Lund
Knowledgeable, Informative
Diana helped us purchase our first home, and we are very happy we decided to use her as our realtor. Diana provided us with all the knowledge we needed to make an informed decision about choosing a realtor and choosing a home to purchase. She was fast at replying to all of our e-mails, and made the process of placing an offer a comfortable experience. We really liked that she was able to point out good and bad things in the houses we looked at, some of which we wouldn't have thought about. We would have no hesitation in recommending Diana to others, and in fact, have already recommended her to one of our friends who is also looking at purchasing their first home.
-Karrissa S and Nathan V
Positive Experience, Good Communicator
We had a very positive experience working with Diana on the sale of our home. She provided home staging, was a good communicator, and always got back to us in a timely manner. Following the successful sale of our home which sold in three days she provided continued supportive and informative service. We really appreciate all you have done for us Diana and we thank you! 
-Heidi W
Advocated for Us, Saved Us Money, Expert Handling of Negotiations
Our experience with Diana was wonderful. My husband and I are first-time homebuyers and beyond some online research, we knew little about the buying process. Diana was a consummate professional from start to finish, not to mention an excellent teacher! She greeted us warmly and was so willing to answer any and all questions, always responded promptly to messages, and pointed us in the direction of other well-regarded professionals for other aspects of our purchase. She advocated for us throughout the buying process, and we ended up saving money on our purchase because of her expert handling of the negotiations. If someone asked me about Diana, I'd absolutely recommend her to anyone—but especially first-time homeowners. Her willingness to educate and assist with every step made such a difference. Not only is she helpful and professional, she is also very kind and a pleasure to interact with. Overall, our experience couldn't have been more positive, and the process couldn't have gone more smoothly, and both of us agree that Diana was instrumental in that. Even after her role in our buying experience was at its conclusion, she welcomed us to contact her again if we had any other questions or needed referrals to other services. I have recommended Diana to my friends and family, and would continue to do so to anyone without hesitation. If you're on the fence about realtors or even just about buying a home, absolutely give Diana a call!
-Emma Luck
Knowledge, Passion, Commitment, Attention to Detail
As first time home buyers, we were so happy with our decision to hire Diana! Her knowledge and passion for real estate was evident immediately after sitting down with her for the first time, and this gave us a sense of comfort knowing we were in good hands. Being first time home buyers is overwhelming enough, however navigating through an intense seller's market at the same time is something we could never have accomplished without Diana. Something that really stood out to us was the fact that we could ask Diana to meet us in a different town on a Sunday afternoon, and she would not hesitate to do so. That alone showed us how committed Diana was to finding us our perfect home. In addition to Diana's commitment to working around our busy schedule, we benefitted immensely from her attention to detail when touring potential homes. She consistently looked for both positive and negative traits in each home that we may have otherwise overlooked. We also benefitted from Diana pushing us out of our comfort zone. At first we were strictly looking for houses in London, but pondered the idea of going a bit outside of city limits. After looking for a couple of weeks at houses within London, Diana was certain she knew exactly what we wanted, and found it in Ailsa Craig. Although I was hesitant at first, Diana kept reassuring me that it didn't hurt to look. Turns out, that was exactly the house for us and we put an offer in that same day! Looking back, I am so glad that Diana kept an open mind and kept options open, as we couldn't imagine living in our first home anywhere else. It is almost like Diana knew us better than we knew ourselves. We would definitely recommend Diana to other potential home buyers and sellers. She made our first home buying experience great and we would not hesitate to contact her again for our second home. 5 stars 
-Katelyn C
Patience, Extensive Knowledge of the market, Helpful Connections
We very much appreciated your patience as we wrestled with the decision about moving. Over a period of about 5 years you were available to review the situation. We never felt pressured to make a decision until we were ready Once we did make the decision you were available to look at a number of homes with us and were able to provide additional input that was helpful in focusing our search. We appreciated access to "move snap" app. It was helpful to organize address change, donation and consignment options in our area and important timelines. We have also been impressed with your connections to services required after our move in-screen repair, painting. We value your patience, extensive knowledge of the market, and your many helpful connections.  
-Deb B
Knowledgeable, Patient, Kind, Respectful
We recently purchased our first home through Diana. She was nothing short of amazing! We were very new and had LOADS of questions. Diana was very knowledgeable, patient and kind. She was respectful of our decision and made sure we always had the information we needed to feel confident about our choices. We are so happy to have found our first home and so grateful that we were lucky enough to have Diana with us on our journey.
-Adrienne E
Knowledge, Listens, Patient, Knows the Business, Professional
We met Diana at an open house about a year before we were planning to sell our house and downsize to a condominium. We knew right there and then she was going to be our agent. We were impressed with her knowledge of the business and how she listened to what we wanted to do with our house prior to listing. Every question was answered with a well thought out answer especially when it came to finishes in our house to staging and a listing date. Not only was she knowledgeable, but she was patient with our year of renovations prior to selling as well as offered design criteria, final finish recommendations and property preparation ideas. She knows the business and what buyers are looking for. With our condominium purchase, she was patient with us knowing that our required location was number one and she delivered. The purchase experience was fantastic as she is very familiar with the condominium purchase and legal nuances that are very important when making the final decision, especially in a seller's market. We have already recommended her to many of our friends because we tell them that they will feel very comfortable knowing they have a professional working for them. I would rank Diana a 5 out of 5. 
-Jim R
I Give You My Personal Recommendation
Thanks for helping me with the sale of my home and I can't Thank You enough for all your hard work.
You have been so amazing and professional…I'll be singing your praises and handing out your cards and my personal recommendation for a long time. After I have my year of relaxation at "Summer camp for seniors " and if I decide to stay in London and am in the market for a condo, you'll be the first person that I contact.
-Thanks again. Susan
Very Client-Centered!
Diana was wonderful! A few things in particular made her stand out. 1) We had made a second appointment to see a home that we had some interest in. Diana called the morning of our second appointment to let us know that a brand new listing came up that fit all our criteria. She somehow managed to get us into both homes that morning to allow us to make the best decision possible. VERY client-centered! 2) Diana made the first time home buying process easy and exciting. She explained everything very clearly and was understanding about hesitations. Diana was fantastic, will be using her again for sure.
 – Kaitlyn Gain and Thomas Carmichael
Honest Friendly, Understanding
Honest, friendly, very understanding of people with different background. I am happy and relaxed, the way everything happened from start to finish. Diana is a exceptional person to deal with
– Thayalan Suppayan
She Listened to Everyone's Needs and Wants
Diana got to know my family and learned what each of us wanted in a house. Keeping everyone's opinions in mind, she found us houses that all of us would like. I would like to state my sincere thanks to Diana. She was a lot of help and managed to find us the perfect house.
– Ganeshalingam Veluppillai & Inthumathy Ganeshalingam
We were very proud to have her as our Real Estate Agent
We were very impressed with the professional way Diana conducted the sale of our home. We deeply appreciated her cheerful but serious attitude, counsel and dedication to her Real Estate Business.
We were very proud to have her as our Real Estate Agent.
– Thank you Diana – Mac & Lorna MacEachern
It Was So Easy!
I never thought it would be so easy and stress free. At our first meeting everything was explained to me, so I felt prepared and relaxed when I went out to view homes and make my offer.
Diana made the experience a lot of fun and a good one that I will never forget and I would recommend Diana and her team to everyone.
-Thank you, I am so happy! Candace Barrett
We Hadn't Sold A Home In Over 20 Years!
We called Diana when we were thinking about downsizing our home. We hadn't sold a home in over 20 years and didn't even know where to begin.
Diana thoroughly explained the process and answered all of our concerns. She guided us through each step and she was supportive, re-assuring and became a understanding friend during this stressful time.
-Thank you, Diana! Mary & Jim Grant
Diana Knows The Definition Of "Crunch Time"
When we called Diana to help us buy a home – we were in a hurry.
We were relocating to London and needed a home within 30 days as our home was sold. Diana was very flexible with our busy schedules and made sure each property she showed us would be conducive to a short closing so we didn't waste our time looking at homes that didn't meet our criteria. Her service was exceptional. It was a very positive experience and she made us feel very welcome.
We found our dream home and we were happily settled in time.
-Thanks Diana! – The Skinner Family
Diana Sold Our House In 1 Day!
I met Diana at an open house while I was helping my son find his first home. Diana assisted my son and his wife with their purchase and we found her extremely knowledgeable about her profession and people in general. She negotiated his purchase so well that when it was time for me to sell my home I knew exactly who to call!
-Thanks, Diana – Marylyn Coulas
Knowledgeable and Professional!
Extra professional, caring and patient…
-Many Thanks to Diana – Shokry Rashwan
That's Integrity!
Diana coordinated the sale of our home within one week and above asking price. Diana is truly caring and has our best interest in mind. We recently looked at a home that we both loved but she reminded us to think objectively and that it did not have the space we so desperately needed. She was totally right and we could have made a huge and foolish mistake. That's Integrity!
We received more and better service then we ever anticipated we would get from an agent. You sincerely wanted us to be happy and cared enough to go the extra mile.
Meeting Diana, We knew she was the perfect agent for us –
-Jessica and Jesse Morrice
Contact me to get in touch