I Give You My Personal Recommendation
Thanks for helping me with the sale of my home and I can't Thank You enough for all your hard work.
You have been so amazing and professional…I'll be singing your praises and handing out your cards and my personal recomm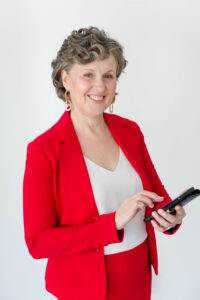 endation for a long time. After I have my year of relaxation at "Summer camp for seniors " and if I decide to stay in London and am in the market for a condo, you'll be the first person that I contact. Thanks again. Susan.
Very Client-Centered!
Diana was wonderful! A few things in particular made her stand out. 1) We had made a second appointment to see a home that we had some interest in. Diana called the morning of our second appointment to let us know that a brand new listing came up that fit all our criteria. She somehow managed to get us into both homes that morning to allow us to make the best decision possible. VERY client-centered! 2) Diana made the first time home buying process easy and exciting. She explained everything very clearly and was understanding about hesitations. Diana was fantastic, will be using her again for sure.
Kaitlyn Gain and Thomas Carmichael
Honest Friendly, Understanding
Honest, friendly, very understanding of people with different background. I am happy and relaxed, the way everything happened from start to finish. Diana is a exceptional person to deal with
Thayalan Suppayan
She Listened to Everyone's Needs and Wants
Diana got to know my family and learned what each of us wanted in a house. Keeping everyone's opinions in mind, she found us houses that all of us would like. I would like to state my sincere thanks to Diana. She was a lot of help and managed to find us the perfect house.
Ganeshalingam Veluppillai & Inthumathy Ganeshalingam
We were very proud to have her as our Real Estate Agent
We were very impressed with the professional way Diana conducted the sale of our home. We deeply appreciated her cheerful but serious attitude, counsel and dedication to her Real Estate Business.
We were very proud to have her as our Real Estate Agent.
Thank you Diana – Mac & Lorna MacEachern
It Was So Easy!
I never thought it would be so easy and stress free. At our first meeting everything was explained to me, so I felt prepared and relaxed when I went out to view homes and make my offer.
Diana made the experience a lot of fun and a good one that I will never forget and I would recommend Diana and her team to everyone.
Thank you, I am so happy! Candace Barrett
We Hadn't Sold A Home In Over 20 Years!
We called Diana when we were thinking about downsizing our home. We hadn't sold a home in over 20 years and didn't even know where to begin.
Diana thoroughly explained the process and answered all of our concerns. She guided us through each step and she was supportive, re-assuring and became a understanding friend during this stressful time.
Thank you, Diana! Mary & Jim Grant
Diana Knows The Definition Of "Crunch Time"
When we called Diana to help us buy a home – we were in a hurry.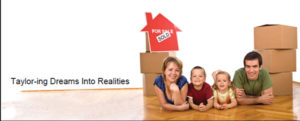 We were relocating to London and needed a home within 30 days as our home was sold. Diana was very flexible with our busy schedules and made sure each property she showed us would be conducive to a short closing so we didn't waste our time looking at homes that didn't meet our criteria. Her service was exceptional. It was a very positive experience and she made us feel very welcome.
We found our dream home and we were happily settled in time.
Thanks Diana! – The Skinner Family
Diana Sold Our House In 1 Day!
I met Diana at an open house while I was helping my son find his first home. Diana assisted my son and his wife with their purchase and we found her extremely knowledgeable about her profession and people in general. She negotiated his purchase so well that when it was time for me to sell my home I knew exactly who to call!
Thanks, Diana – Marylyn Coulas
Knowledgeable and Professional!
Extra professional, caring and patient…
Many Thanks to Diana – Shokry Rashwan
That's Integrity!
Diana coordinated the sale of our home within one week and above asking price. Diana is truly caring and has our best interest in mind. We recently looked at a home that we both loved but she reminded us to think objectively and that it did not have the space we so desperately needed. She was totally right and we could have made a huge and foolish mistake. That's Integrity!
We received more and better service then we ever anticipated we would get from an agent. You sincerely wanted us to be happy and cared enough to go the extra mile.
Meeting Diana, We knew she was the perfect agent for us –
Jessica and Jesse Morrice
Contact me to get in touch