You May Have More IN COMMON Than You Thought!
If you're a Boomer or Zoomer ready to sell your family home, you've probably have the PERFECT home that meets the criteria of many first time buyers.
You've raised your children there and they've moved on with their own lives.  Now it's time for you to move to your next stage as well…but I understand it can be difficult to say goodbye to the place you've created so many wonderful memories.
The transition can be made easier when you know the home you've looked after for so many years will continue to be appreciated by home buyers setting down roots for their own growing family.
You have what many first time home buyers are searching for:
A well-established, family-oriented neighbourhood.
A big back yard with mature trees.
An opportunity to create their own imprint – meaning they'll build sweat equity into improvements while making it their own.
Selling the family home can lead to a roller coaster of emotions. After all, you've spent years building memories there, but keep in mind, you're passing the key to the next generation of memories for another young family.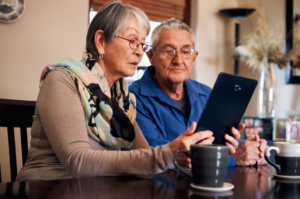 As a Senior Real Estate Specialist, I understand the financial and emotional intricacies.  Plus, I'm an Accredited Buyer's Representative with resources that allow the first time home buyer to make informed decisions – and I have a professional network of client care specialists to help with every need.
After a decade of selling real estate in London, Ontario, I've become known for helping seniors transition to their next stage – while supporting first time buyers through the intricacies to becoming home owners.
Contact me today for more information