Diana Taylor
Senior Real Estate & First Time Buyer Specialist
As a residential and small investment Realtor since 2007, Diana is known for "Tayloring Dreams into Realities."  She was awarded th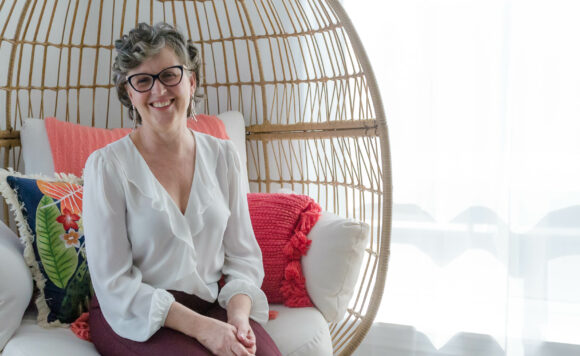 e sales achievement award in her first year of business and has continued to do so over the years.
A farm girl at heart, Diana grew up a stone's throw from London, Ontario where she learned the value of being an entrepreneur from her father.  With a love and talent for music, she opened her own music studio at age 14 where she taught lessons, created a showcase band, and competed at festivals.  Three decades later, she decided it was time for a new challenge.
So when Diana, her husband, Don, and their daughter, Sarah, were searching for their second home in London, she recognized an opportunity.  Having worked with several Realtors during their hunt, Diana discovered she had her own ideas on how she could make the process of buying and selling a great experience.
Uncovering the pros and cons of various areas of the city, future resale value, building equity, mortgage options, associated costs, etc. can make a huge difference to the bottom line and overall satisfaction. She believed her teaching experience could enhance people's outcomes if they understood the whole process from the outset…and it's worked as so many clients have said, "Diana, you greatly exceeded the standards of your profession."
Diana continues her education and has taken several designations to enhance her clients' experiences.  She particularly enjoys working with seniors and first time home buyers so obtained both the Seniors Real Estate Specialist and Accredited Buyer's Rep designations and offers workshops several times throughout the year in both areas to help clients navigate the plethora of information, which is continually changing.
Diana has formed relationships with a network of care partners, including qualified mortgage brokers, lawyers, stagers, personal concierge and life style specialists, mold and basement specialists, and senior care partners to ensure her clients' various needs are met.  And relationships with local Realtors and abroad are vital to her success.  If clients are relocating to a new area, Diana knows whom she can connect with so they're taken care of as well as she would.
Diana loves the opportunity to "work a home" and sell it fast.  Over the years, she sold several homes at or above asking price in a very short period of time.  It's all about the whole package.  She knows how to put it together to make it happen for her clients.
Diana's clients speak out…
"Great negotiator and planner.  She coordinated the sale of our home within a week and above asking price."
London ON
"Diana is truly caring and has our best interest in mind.  We recently looked at a home that we both loved but she reminded us to think objectively as it did not have the space we desperately needed.  She was totally right and we could have made a huge and foolish mistake.  That's integrity."
Jessica Morrice, London ON
"Diana, you listened to us so well, guided us skilfully, and looked out for our best interest.  The multiple offers were a definite highlight – and all above asking!"
London ON
"Diana made the first time home buying process easy and exciting.  She explained everything very clearly and was understanding about our hesitations.  She even put together a photo album for us of pictures of our new home!
Kaitlyn Gain & Thomas Carmichael,  
"We were faced with a time crunch in finding a property with a short closing time.  Diana made sure each property she showed us would be conducive to a short closing.  A very positive experience."
Sidney & Sylvia Skinner, Ilderton ON
"Thank you Diana, for helping me move forward with my life by patiently helping and guiding me to find my new home.  It has been most trying for me, given my current living situation, and you assisted me with great kindness, honesty, integrity, and respect.  I felt at ease with your guidance through the entire process and you always answered any questions and took care of any details, often before I was aware of them.  You are skilled at your craft."
Leslie Pidlubny, London ON
"Diana was exceptional in providing the best service I've ever experienced in selling one of six properties I've sold over the years.  Her knowledge was very extensive."
Susan Orpana, London ON
Contact me to get in touch